Art By Zephra
Concept Artist
in
Austin Texas
I'm a full time artist, and half of my income comes from Commissioned Fantasy Illustrations from fans and followers.

You Can Follow me on Twitter for commission slot opening dates.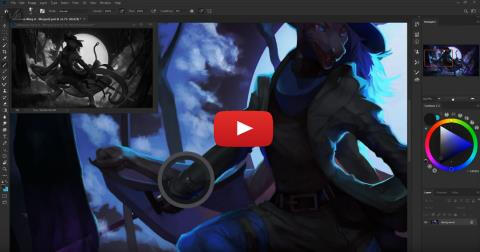 Commissions are recorded, but recordings are not guaranteed as files sometimes corrupt.
---
How I Do
Commissions.
While I am booked several months in advance, my turnaround is considered fast by many once your Commission Start Date is reached.
Wing-it Commissions open up every few months with a 1 to 4 day turn-around.

Full Illustrations I have one slot a month and take between a week to a month to complete depending on complexity, start date is typically two months out but depends on my availability.
My Art
In Your Retail Store
I'm available for Remote Freelance work and In-Studio work within the Austin TX area.

I work off either fixed scope quotes or negotiated day rates depending on project volume.
For large business projects please use the form in this section or email me at [email protected] so we can discuss scope and form a quote together.
Wholesale Info For Retail.
Artwork Delivered To Your Store
You can start the process by filling out the form on this page.
Minimal Order is 20 playmats or 20 prints or 1 Metal Canvas.
You can mix SKUs in an order - for example: 5 of one design and 15 of another.
But you can not mix product type SKUs so you can not do 5 playmats and 15 prints due to how these are packed and shiped).
Legacy designs available on request.
Commissions Currently Closed
Commissions are currently closed as I'm booked til December, please follow me on Twitter - @artbyzephra to catch limited slots and when the next slot openings are.